Tips on How to Develop a Genuine Love for Reading at Home
By DAISY CALADO
In this age of fast-paced technology, parents cannot help but be hopeful that their children still get to enjoy literature the same way they did. While this task may appear simple, in reality it can be very challenging.
Studies have shown the unfavorable effects of early exposure to gadgets. Competing with these toys can be very difficult, even frustrating. Spending quality time with children and exposing them to books requires time, patience, and a lot of effort. How then can parents and caregivers help their children without putting too much pressure on themselves? Below are some tips on how to engage your children to read even when you have a busy schedule.
Quality time versus time
No one will argue that it is very difficult for busy working parents to squeeze in quality time for their children. And we surely do not want to read stories to our children even if we are not in good shape. When parents try to spend time with their children while sick or exhausted, they might as well not spend the time at all. That is because children need quality presence, not simply a parent in attendance. Focus on your health first, and when you are feeling better, that is when you are able to give your children the quality attention they deserve.
For the busy parent, be creative. Use common time as a venue to engage your children with stories. Parents should see to it that they share at least one meal with their children every day, as it is a good opportunity to ask them how their day was and what activities they are doing at school. You can come up with your own stories about how the broccoli tried to chase the chicken as they eat their food. As your children grow, these memories will always be remembered, and soon they will be longing to read more stories, this time written by proper authors.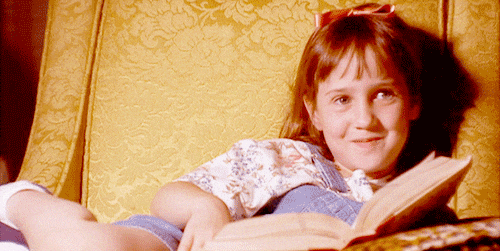 Role models versus book suppliers
Toddlers mimic the actions that they see in their immediate environment. Instead of just giving your children a book and expecting them to pick it up on their own and read it, make sure you model the behavior you want to see. Since the use of modern gadgets are inevitable, parents themselves should be seen by their toddlers as reading informational texts like the news on their gadgets. They can also engage their children in audio books, as well as online story reading. It is still best, however, to read actual books, as well as magazines and newspapers, in front of your children so that they may develop the habit of physically reading as they mimic you.
When purchasing books, buy those with good reviews from educators, caregivers, and other parents as well. This way, you are assured that your hard earned money is well spent.
Engaging activities versus killing time activities
When you read a book to your children, or when you tell them a story, make sure to engage them in meaningful conversations afterward. This will allow your children to develop their oral language skills, boost their confidence, and strengthen your bond with them. You may also ask them to doodle on the paper placemats at restaurants while waiting for your ordered food. The doodles can be about the story or the book they have just read or listened to, or a story they are creating themselves. Always bring a pen or two in different colors every time you go out as not all restaurants provide drawing materials for children.
As children engage with stories even after they have put a book down, they learn that the joy of reading goes beyond the physical act of reading itself. It opens their mind, gives them ideas, and brings color into their world the way they they can bring color onto a blank piece of paper.
Listening parents versus present parent
Most of the time, parents get so caught up with their daily struggles and activities that they tend to just be physically present with their children. It is indeed very challenging, and definitely easier said than done. But this will create a huge, positive change among your children.
After every reading session, pay attention to your children's thoughts on the book, the characters they like or didn't like, their favorite parts, or even an alternate ending they had in mind. As children grow up, they have a lot to share and to say about their experiences. When they know they have a venue for their thoughts and ideas, they will grow to have an open communication with their parents. Often, parents want their teenagers be open to them about everything, even when they have not established that kind of relationship. At an early stage, their sharing might just be about a good story listened to, or a cartoon they have watched, but make sure to assure them that you listen.
There are moments when this may seem too hard to achieve. But by setting a feasible time with your children when you can, a regular listening time within the day or the week, it is possible. Most important, make sure to keep your promises, so your children will learn to do the same.
Taking part in your child's literacy development is not as simple as reading them a bedtime story every single night. The role that parents play is very crucial, setting the real foundation of learning and child development. Challenges will always be present, but there will always be alternatives. Time and commitment are two things that must be present in the relationship between a parent and a child. Parents must do their best to ensure that their children grow to be the best individuals they can ever be.
About the author
Teacher Daisy Calado is the center director of Readplus, a reading intervention center in Greenhills. She finished her masters in reading at the University of the Philippines, Diliman. She has been working with children for 15 years. She has developed literacy programs and conducted teacher trainings all over the country on how to develop literacy skills among children. She is a mother of two and has always been an advocate of taking part in the children's literacy and numeracy development.
For more information, check out https://ift.tt/1N9v1Yd or e-mail readplusph@gmail.com
Source:
Manila Bulletin