If you think this Covid-19 ordeal is all new, try reading Boccacio's 14th century stories or Defoe's 18th century account of the plague
By AA PATAWARAN
This necessity of going out of our houses to buy provisions was in a great measure the ruin of the whole city. —Daniel Defoe
No one alive has experienced this before. Since World War II, our idea of danger has mostly been one we cannot defeat by hiding from it. But this enemy is different. It has neither conscience nor prejudice. Its only agenda is to multiply itself. Should we emerge from the trenches, like a swashbuckler in a fit of suicidal boldness, the enemy is sure to jump for joy, literally leaping to us and from us to many others.
This is how the virus wins. We don't die a hero, if we die at all. In most cases, we only become an unwitting carrier of the virus and its insidious army of trillions, whose tactic for invasion is via the most loving of our actions—hugs and kisses and holding hands, even just close proximity or presence.
So yes, staying home is the best defense, at least until we develop a medical arsenal, whether preventive, curative, or inoculative. Our ability to suspend our lives, to withstand the pressure of being holed up in the trenches, trying to be as unseen as the enemy, is an act of courage.
"The truth is that everyone is bored, and devotes himself to cultivating habits," wrote French-Algerian philosopher Albert Camus in his 1947 novel The Plague, and I believe, other than our need for food, our overdependence on commerce, and our ignorance of the full extent of the danger, restlessness is the chink in our armor.
Thank technology for our modern-day armaments, consisting of whatever it is that keeps us sane while on lockdown and they're mostly technology-driven devices like streaming services, online gaming, and social media.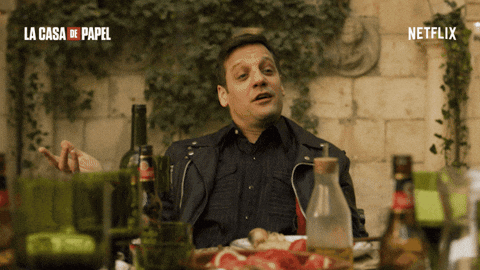 But there are boardgames, card games, DIY hacks, cook-it-yourself recipes, gardening, even Lego. Although lately I've found great escape in the Spanish crime drama La Casa de Papel (Money Heist) and the American sci-fi stunner Sense8, I realize there is more solace in books. But my sentiment is nothing personal, let alone original. In 1939, American writer Katherine Anne Porter, who survived the 1918 influenza epidemic, released Pale Horse, Pale Rider, in which she wrote, "the moral seemed to be that one should always have Latin, or at least a good classical poetry quotation, to depend upon in great or desperate moments."
Surrendering to the lure of loneliness, feeling removed from what I considered my life, I re-read Edgar Allan Poe's The Masque of the Red Death. The short story was first published in 1842, inspired perhaps by a cholera outbreak the author witnessed in Maryland in 1831, although many believe that the Red Death was a representation of tuberculosis, to which Poe's wife, mother, and brother fell victim. In the context of today's pandemic, it may read like a cautionary tale. It warns us against celebrating our false victory once the quarantine is lifted before a vaccine is developed and distributed, which should take between 12 and 18 months, scientists claim.
Philadelphia did not heed the portents of literature. Ending its quarantine from the Spanish flu in 1918, the city threw a celebratory parade that gathered 200,000 people on the streets. Some 4,500 people perished as a result of that miscall.
But literature has so much more to say. It helps to keep in mind that, as a species we have encountered and survived an ordeal of this proportion. History does repeat itself, even if, like British author Steven Magee, who wrote, "Covid-19 enabled people to go to the bank looking like robbers, hazmat suits became fashionable, and social distancing was the norm," we tend to describe this experience as something unprecedented.
Take José Saramago's Blindness for instance. In this chilling novel premised on an epidemic that left a whole city blind, there is a passage about something that seems as new as a hashtag in our modern language—Fake News. "Then he summarized the news-items in his own words, and transmitted them to his immediate neighbors," wrote Saramago. "And so from bed to bed, the news slowly circulated round the ward, increasingly distorted as it was passed on from one inmate to the next, in this way diminishing or exaggerating the details, according to the personal optimism or pessimism of those relaying the information."
Of course, Blindness is a recent work. The virus is an age-old enemy that has many faces. You might say that at no point has the spread of any virus been so global, affecting around 210 countries and territories, from Angola to Zaire. But Mary Shelley would disagree. In her 1826 science fiction novel The Last Man, she wrote, "I spread the whole earth out as a map before me. On no one spot of its surface could I put my finger and say, here is safety."
But even further back in time, say, in the mid-14th century, when Italian author Giovanni Boccaccio wrote The Decameron, a total of 100 tales told by his multiple characters, a group of 10 young people, seven women and three men, who fled the 1348 Black Death that had ravaged Florence and sought refuge in a secluded villa in the countryside, there had been pockets of safety. "The prevailing medical advice at the time suggested that healthy air and a cheerful frame of mind could decrease your chances of catching the deadly disease," said a summary to the book.
A few centuries later, in 1722, Robinson Crusoe author Daniel Defoe wrote History of the Plague in London, in which a particular passage might have been written with today's grocery runs in mind. "And here I must observe again," he said, "that this necessity of going out of our houses to buy provisions was in a great measure the ruin of the whole city."
Of all, I find a passage in American novelist Jack London's 1912 post-apocalyptic work The Scarlet Plague most alarming. Even then, before the age of mass production, before globalization, before planned obsolescence, he wrote, "All man's toil upon the planet was just so much foam. He domesticated the serviceable animals, destroyed the hostile ones, and cleared the land of its wild vegetation. And then he passed, and the flood of primordial life rolled back again, sweeping his handiwork away—the weeds and the forest inundated his fields, the beasts of prey swept over his flocks, and now there are wolves on the Cliff House beach."
There's no point worrying because life is as it is. As Virginia Woolf put it in her 1928 novel Orlando about a man-turned-woman who lives for centuries, "The flower bloomed and faded. The sun rose and sank. The lover loved and went."
But fret not because fretting is a weapon of the enemy. Do not lose hope because hope is what keeps us sharing our time, our efforts, our creativity, our kindness to make this ordeal less overwhelming. And hope we must keep if we must reach out to one another on Facebook, post memories on Instagram, dress up for a Zoom meet, and learn the latest moves on TikTok because hope is what keeps us home.
Junichiro Tanizaki in his work The Victim from 1957 couldn't have put it more succinctly, "These things happened at a time when that noble virtue, frivolity, still flourished."
Source: Manila Bulletin (https://lifestyle.mb.com.ph/2020/04/23/if-you-think-this-covid-19-ordeal-is-all-new-try-reading-boccacios-14th-century-stories-or-defoes-18th-century-account-of-the-plague/)