COMEDY IN THE TIME OF TRAGEDY
By JULES VIVAS
Comedy is more meaningful than just entertainment. The genre, as defined by Aristotle, is to hold a mirror up to society to reflect its vices and follies, in the hopes that they will be mended. The Greek philosopher not only found corrective purpose in comedy, he also thought it was generally positive for society as it brought forth happiness, which for him was the ideal state, the goal for any activity. Comedy, of course, is also meant to help us humans cope with the difficulties of living. It is therapeutic, offering a way to have a better time around things which, otherwise, feel pretty tragic—say war, a pandemic, or even everyday life itself.
Likewise, the late professor Robert R. Provine, a leading expert on laughter, concluded that "laughter is primarily a social vocalization that binds people together." Laughter is a shared social signal that, from an evolutionary standpoint, allows us to connect with one another, something essential in this era of social distancing. In isolation, a joke could be the warmest blanket or the most reliable shield. Now more than ever, humanity is in need of comedy.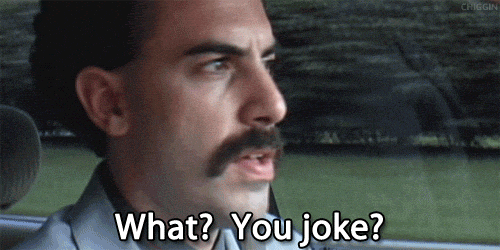 Diving into the topic of comedy even further, we are led to ask: What is the current state of comedy in the Philippines considering that the world today is faced with so many uncertainties? Red Ollero, an established name in the local comedy industry, answers.
"I am very worried about our industry. We [comedians] can't do live shows for a long time, and these events are our livelihood. We have been working hard and it sucks that all of it got taken away. Honestly, it has been a struggle. Not so long ago I was talking to you guys about riding the momentum of opening for Jo Koy… Now that's pretty much gone," Red voiced out his concern over the condition of the industry. "There's nothing we can do but to look for an opportunity in all this. At first, we felt terrible for being jobless and useless in this pandemic. When we found a way to entertain people it became better," he adds.
Like many of us, these comedians are helpless and stuck at home. With more time at everyone's disposal, however, comedians take to the internet to make more content. "As a producer, I'm thinking how we can pull off a comedy show during these times. Online talk shows and podcasts are great. But I want something like a live show. I'm looking at apps, streaming setups, anything that can help me pull off an online comedy show just like how we did it pre-corona," says the stand-up comedian.
For Red, content creation is still the same process as before. The only difference is the execution. These Filipino funnies have done comedy live for so many years, now they have to adapt to an audience who can't come to their shows physically.
"This is just another challenge that we have to go through, and it's definitely not the time to whine or complain. A lot more people have it worse, and they prevail through it. So why can't we?" said Red, challenging not just the comedians but everyone to stay strong, especially now in the middle of the health crisis. "Comedy will live as long as we don't give up on it. It's just a matter of tweaking execution, and adapting to the 'new normal,'" he continues. "It may take a lot of trial and error, good thing we have time, no?"
Red is among the few comedians who continue to spread joy and laughter to people through digital platforms. As a matter of fact, he released clips from his one-hour special, which he describes as a 'pseudo one-man show' called "Yung Mataba." He had posted 10 clips on Facebook and Youtube, as well as audio versions available on Spotify, with the addition of five extra tracks. Aside from this, he also has an interview podcast or talk show recorded live on his FB page called Bago Matulog with Red Ollero. The goal is to provide entertainment for people at home and give a chance for people to talk about what they love doing. So far, he's had guests like Alex Calleja, Ramon Bautista, and Autotelic.
When asked what his predictions are for the comedy industry in the country post Covid-19, "I think live entertainment, though not as essential, is still something people will look for. During the pandemic it won't be possible but there are going to be alternative forms available to fill that need in the meantime," Red explained.
"But after all this, I promise you, you're going to see one of the best comedy shows from us," he pledged. "We want to perform. It's not just about the money. We want keep doing what we love doing. For now, we're going to stay ready, keep our wits sharp, and continue to make people laugh."
Source: Manila Bulletin (https://lifestyle.mb.com.ph/2020/05/04/comedy-in-the-time-of-tragedy/)