Celebrate Pride Week Online
By JULES VIVAS
Pride parades, also known as pride marches, pride week, or pride festivals, are outdoor events that honor lesbian, gay, bisexual, transgender, queer, intersex, asexual (LGBTQIA+) community for their social and self-acceptance, achievements, and legal rights. These events were inspired by the 1969 Stonewall riots in New York City, a series of demonstrations by what was before known as the LGBT community, which turned out to be a pivotal social movement in America.
To this day, pride parades continue to be an important annual tradition that generates awareness and funds for the LGBTQIA+ community. Under the current circumstances caused by the Covid-19 pandemic, however, in-person pride festivals are cancelled and various organizations from all over the globe are instead holding pride events digitally. The recognized pride events happening online this year are the NYC Pride, Madrid Pride, Seattle Pride, Denver Virtual PrideFest, Stockholm Pride Summer Stream, Out Now Live, and Global Pride 2020, all of which are happening from mid-June onward.
One of the most gay-friendly countries in the world, according to several surveys and studies, the Philippines will also have it own pride week online. Benilde Hive (BHIVE), the LGBTQIA+ student organization of the De La Salle-College of Saint Benilde (DLS-CSB), and the first accredited group in the country's roster of Lasallian schools, is taking its "Benilde Pride Week 2020" advocacy to its leading social media platforms. Under the theme "Experiencing Love in Diversity," this first ever Benilde Pride online begins today. It runs until June 20.
Benilde Pride Week 2020 will begin with the commencement of Spectrum: Art Exhibit that will showcase artists who continue to promote self-expression. "The celebration of the Pride is for the LGBTQIA+ community and allies to unapologetically be themselves. In a world where acceptance remains to be a privilege, Spectrum aims to be a place to recognize and encourage authenticity and beauty through art," said BHIVE president Immah Toledana. Here's what to expect.
The first batch of the exhibit is titled "Students for Equality." It introduces LGBTQIA+ organizations from other institutions to the Benildean community today at 12 p.m. Traditional and digital artworks will be highlighted from June 11 to 13, while photographs will be featured on June 15.
Aside from visual arts, there will also be a spoken word event called "Prism." On June 16, diverse artists and members of Spectrum can express their talents and advocacies from 4 p.m. to 5 p.m.
A podcast will also be made available on June 17, at 2 p.m. titled Benilde Hive Unfiltered: The Making of Pride, which provides a walkthrough on how BHIVE was formed. The podcast is a pre-recorded Zoom conference composed of former BHIVE presidents Iceberg Infante, Johnsen Dominique Pangantihon, and Kristine Klariette Kahulugan, together with BHIVE co-founder Jame Liz Berara. Hosted by fellow advocates Aica Sylianco and Jacko Ordoñez, it is facilitated by Justine Macachor.
On June 20, a webinar titled "Ready, Set, Drag!" will be giving spotlight to local drag performers who will be sharing their personal experiences. This will be from 3 p.m. to 5 p.m.
Benilde Pride Week 2020 is co-presented by Philippine Anti-Discrimination Alliance of Youth Leaders (PANTAY) Pilipinas, which is comprised of youth leaders and human rights advocates from student councils, academic organizations, community groups, school-based political parties, socio-civic formations, and national alliances from around the country. PANTAY Pilipinas campaigns for the passage of the Sexual Orientation and Gender Identity Expression (SOGIE) Equality Bill, also known as the Anti-Discrimination Bill, in the 18th Congress.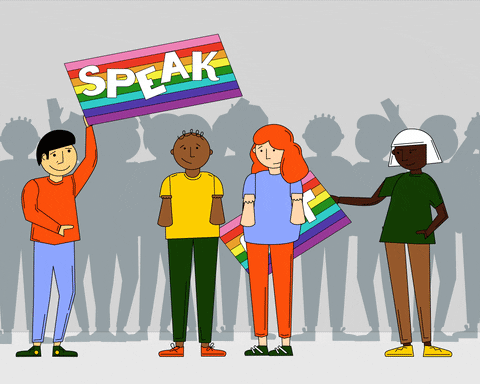 "More than Benildeans and the members of BHIVE, Pride is a time for everyone in the community to get together to both celebrate and protest. Hence, our events are open to all," Toledana said. "We are unable to gather and celebrate Pride due to the pandemic but let us all remember that Pride is not only a celebration but a protest to fight for the rights that we deserve. Let us all continue to advocate for our equal rights, gender diversity, acceptance, and freedom."
Benilde Pride Week 2020 will be available at the organization's official social media accounts @benildehive for Facebook and Instagram, and @csbbenildehive for Twitter.
Source: Manila Bulletin (https://lifestyle.mb.com.ph/2020/06/08/celebrate-pride-week-online/)